Fujitsu Technology Solutions GmbH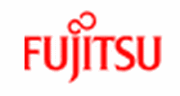 Fujitsu Technology Solutions GmbH
Mies-van-der-Rohe-Straße 8
80807 München
Germany

Phone: +49 (0)89 620 60 0

E-Mail: info@ts.fujitsu.com
Internet: de.ts.fujitsu.com/
Fujitsu is a leading IT-based business solutions provider for the global marketplace. With approximately 173,000 employees supporting customers in more than 100 countries, Fujitsu combines a worldwide corps of systems and services experts with highly reliable computing and
communications products and advanced microelectronics to deliver added value to customers. Headquartered in Tokyo, Fujitsu is the fourth largest global IT services & computing systems provider.
Emphasizing the company's commitment to sustainability and the environment, Fujitsu is included in the Dow Jones Sustainability World Indexes and in the FTSE4Good Index. As a member of the UN Global Compact, Fujitsu promotes responsible management as a global company while helping to build a more sustainable society.
The Fujitsu Way, based on a corporate culture that places great value on pursuing new possibilities, has been the foundation of the Fujitsu Group's vision. Through constant innovation, the Fujitsu Group contributes to establishing a rewarding and secure networked society, bringing about a prosperous future throughout the world.