LEDtec GmbH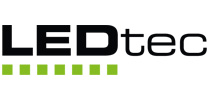 LEDtec GmbH
Mitglied im dlv – Netzwerk Ladenbau e.V.
Abelbachstraße 13
33142 Büren
Germany

Phone: +49 2951 93838-300
Fax: +49 2951 93838-399
E-Mail: info@ledtec.eu
Internet: www.ledtec.eu
Your idea. Our realisation. And the result is: your accurately fitting, individual product, which meets all your specifications.
Our associates in Germany have been working on innovative, flexible and accurately fitting special LED solutions for our customers for almost twenty years – also for sophisticated requirements.
We offer light solutions for any room and any application. LED modules, whether rigid or flexible, are available in many designs for easy and convenient installation. Illuminate your shop with indirect light, make your products shine brightly or provide a striking illumination with our LED profiles made of plastic or aluminum.
Customised special solutions? Unusual ideas?
We will realise your unusual light concepts in a professional and consistent way.