xplace GmbH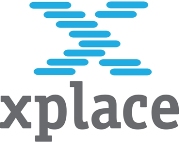 xplace GmbH
Tuchmacherweg 12
37079 Göttingen
Germany

Phone: +49 (0)551 4 88 79 80
Fax: +49 (0)551 4 88 79 84 06
E-Mail: info@xplace.de
Internet: www.xplace.de
xplace GmbH is European market leader in the field of interactive customer information, kiosk technology and Digital Signage at the POS. The company offers trade and industry effective solutions to optimize advice to consumers at the POS and to support them in their purchasing decision.
xplace GmbH supports the retail clients with simple product installations as well as complete multichannel solutions – always focused on the clients' needs. As full-serviceprovider, the enterprise offers the complete value chain. Currently with over 15,000 terminals in 2,000 locations, across 23 countries, and with content changes made daily by xplace GmbH.
Based from our headquarters in Göttingen, we also have a number of subsidiary companies, branches and sales partners within most major markets in Europe.