HL Display AB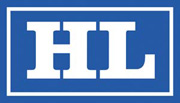 HL Display AB
Horisontvägen 26
128 34 Skarpnäck
Sweden

Phone: +46 (0)8683730 0
Fax: +46 (0)8683730 1
E-Mail: info@hl-display.com
Internet: www.hl-display.com
Founding Year: 1954

HL Display is one of the worlds leading supplier of the retail industry, providing solutions creating an attractive and selling in-store environment. The company has around 950 employees and has their own sales companies in 31 countries and distributors in another 15. Annual sales in 2007 were approximately 1.560 MSEK or approx. 170 MEUR.
The company specialises in retail display and merchandising solutions and work both with the major retail chains and brand manufacturers in the world. All products are designed and manufactured in the group's plants in Sweden, China, UK and USA.
At Euroshop, HL Display will be exhibiting their latest developments in the field of Merchandising Systems coupled with the latest innovations within In-store Communication. The Shelf Merchandising Systems has been further developed by the launch of Roller Trak™, EasyShelf™ and the 2007 acquisition of Display Team's shelf tray range.
Euroshop also marks the launch of two new systems, Side Kick™ and Hero Shelf™.
Side-Kick™ is a modular Cross merchandising system enabling retailers and brand owners to add vital sales space in a new and flexible way.
Hero Shelf™ is a modular shelf branding system that offers great flexibility and customisation possibilities when it comes to highlighting and visualising the offer.