BSW GmbH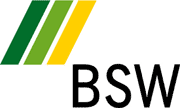 BSW GmbH
Am Hilgenacker 24
57319 Bad Berleburg
Germany

Phone: +49 (0)2751 803 0
Fax: +49 (0)2751 803 109
E-Mail: info@berleburger.de
Internet: www.berleburger.de
Founding Year: 1954
Number of Employees: 201-500

BSW is one of the market leaders in the field of elastic products for many different branches of industry and the services. Based on the prime materials of our product range; PUR-bonded rubber granulate and fibres and PUR foams, we constantly develop new product solutions. BSW is one of the international leaders in many of these product ranges.

Our business operation focuses on the production of elastic flooring systems for retail, commercial applications and fitness. Our everroll® flooring is highly regarded worldwide and recently underwent an overall relaunch. The latest product of BSW is decoelast®, the seamless PUR-flooring for many applications.
The on-going development of new products is what drives our company. We cultivate new markets with new products, and enhance our quality with on-going improvements to existing products. BSW holds many product and procedure patents and has repeatedly received awards for its innovations.

Meanwhile BSW has become a business operating on a global scale, with subsidiaries in Australia and America as well as with foreign agents and established trading partners in over 50 countries. Consistent expansion of the global sales network and the marketing of new top quality products create additional prospects for the future.