Inputel Technology Co.,ltd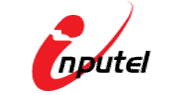 Inputel Technology Co.,ltd
R.M.13C, Tianxiang Building, Tian'an Cyber Park, Futian District,
518053 Shenzhen
China

Phone: +86 (0)755 86090693
Fax: +86 (0)755/86090693
E-Mail: leo@inputel.com
Internet: www.inputel.com
Founding Year: 2005
Number of Employees: 201-500

Inputel is a leading supplier of industrial keyboard and input devices. We manufacture a wide range of standard and customized stainless steel keyboards, metal numeric keypads, metal pin pad, IP65 trackball and touchpad and all kinds of input devices used in industrial conditions.
It has experienced R&D engineers, knowledgeable international marketing professionals, human resource, market survey, material purchase, quality assurance, manufacture engineering and production. As an ISO 9001:2000-certified factory, Inputel also has acquired CE, FCC and RoHS approvals for all products.

Furthermore Inputel is dedicated to meeting various requirements of customers all over the world. We believe you will benefit from our highest quality products, competitive prices and punctual delivery. Your OEM/ODM order will be highly appreciated.