Gatekeeper Systems GmbH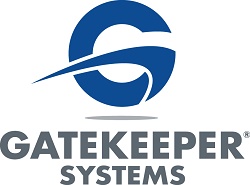 Gatekeeper Systems GmbH
Albertstraße, 2-6
73054 Eislingen
Germany

Phone: +49(0)172 41 81 897
Fax: +49(0)7161 98 30 946
E-Mail: dp@gks-eu.com
Internet: www.gatekeepersystems.com
Founding Year: 1996
Number of Employees: 51-100

Worldwide Leader

Gatekeeper Systems was founded in 1996 on the principles of innovation, quality, and service. Recognizing the significant impact of shopping cart loss on retailers, Gatekeeper set out to design and develop what is now regarded as the industry's preeminent cart containment system. That vision is now an international reality. Over the years, we've gained a unique insight into the needs of our customers and have engineered a range of integrated solutions that offer a rare blend of technological sophistication and ease-of-use.

From the first handmade prototype to today's industry-leading line of cart-based technology solutions, Gatekeeper remains committed to providing our customers with world-class products backed by unsurpassed service and support.

PROVEN SUCCESS
With hundreds of thousands of carts protected worldwide, the proven success of the Gatekeeper solution has made us the market leader in cart-based loss prevention with a global customer list that includes the biggest names in retail. Gatekeeper is the clear choice and the numbers back it up: fifteen of the top-twenty worldwide cart-based retailers are Gatekeeper customers.

And, those aren't the only giants taking notice. More and more companies all over the world are realizing that Gatekeeper is the clear choice option when it comes to a provider that can deliver integrated, value-added solutions designed to maximize return-on-investment.