KRISKADECOR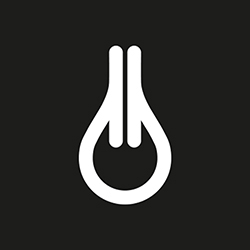 KRISKADECOR
Ctra. Rojals, 4
43400 Montblanc
Spain

Phone: +34 977 86 00 88

E-Mail: info@kriskadecor.com
Internet: www.kriskadecor.com
Founding Year: 1926
Number of Employees: 11-50

Kriskadecor creates fully customisable projects with aluminium links, providing architects and interior designers with a wide range of solutions: space dividers, wallcoverings, ceiling features, lighting elements, cladding, or any other unique structure you can imagine.
The versatility and lightness of our material allow the customisation in colour, shape, and size of any structure. We can also reproduce text, images, and patterns thanks to our in-house technology and extensive finishings palette.
Our products are produced from start to finish in our facilities: starting from the links shaped from aluminium wire to the complex structures installed in each project. Our Technical Department accompanies the customers throughout the process to ensure that their idea translates into the optimal outcome.
We work with worldwide professionals from our headquarters in Montblanc (Spain) and Miami (USA), with projects in over 90 countries. You will spot them at hotels and restaurants, commercial spaces, corporate offices, public areas such as airports and museums, and even private residences.
Ever since its creation in 1926, our company's core values have been innovation, customisation, and customer service. Even now that the third generation has taken over, the spirit of Josep Maria Sans Amill, grandfather and founder, lives on. As he used to say: "There's nothing that can't be done; you just have to find the way".