Internet of Things • 04.02.2019
Revolutionizing the global supply chain
IoT technology will provide opportunities for improved efficiency and transparency in the supply chain
The Internet of Things (IoT) is changing the world around us in several different ways. Beyond influencing things like on-demand app development, it's poised to make our lives significantly easier. We now have a vast array of physical objects that can connect to the internet, communicate with each other, and gather data that can then be used to improve upon existing products and services.
While most people are familiar with many of the IoT products that connect at home, most do not realize the impact this technology is having on the global supply chain. In 2015, Cisco released an estimate that IoT solutions would create 1.9 trillion US dollars in value over ten years when applied to supply chain management.
For most businesses, IoT technology will provide opportunities for improved efficiency and transparency in the supply chain. The following are a few of the ways businesses are already using the Internet of Things to build better supply chains and increase revenue.
Inventory management
The conventional approach to inventory management has several inefficiencies. A business has to pull employees away from their regular duties to manually count and tally items. In some instances, the company may even need to pay overtime or hire temporary help to complete the process. When the Internet of Things is applied to inventory management, these issues are a thing the past.
By placing IoT sensors on items in a warehouse or a store, a business can keep an accurate inventory without the need for manual counts. This improves accuracy and allows for better management of inventory because you can always check the status of different items. In addition to that, the data from the IoT system can be analyzed, which can provide the business with insights into inventory forecasting.
Predictive maintenance
Most supply chains rely on key pieces of equipment. When this equipment fails, it can have a significant impact on the businesses that rely on these processes. With IoT technology, a company can install sensors in this critical equipment to monitor performance. Instead of following routine maintenance schedules based on the general operating conditions of the machine, companies will be able to perform predictive maintenance.
Predictive maintenance is beneficial because the sensors can detect small problems long before they result in large-scale, expensive failures. This keeps the supply chain running smoothly, and it also saves the company money by preventing the need for costly repairs or replacements.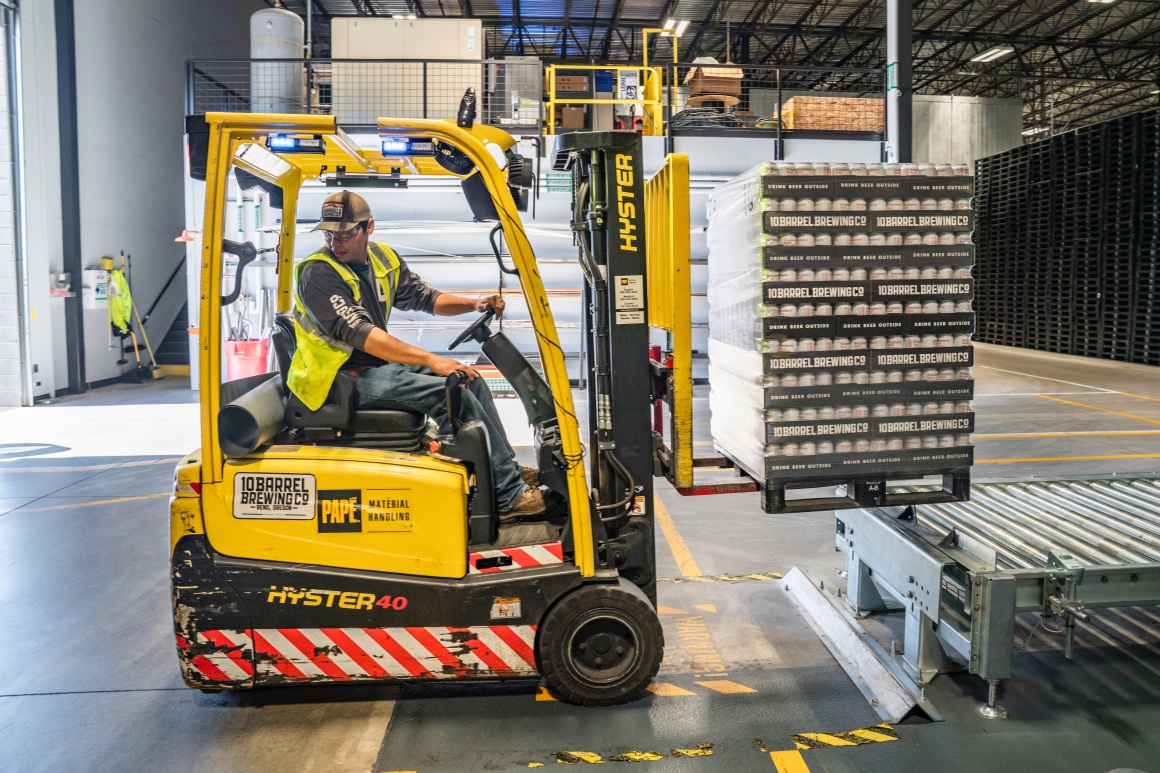 Quality control
Asset tracking solutions are an important part of managing the modern supply chain. While most asset tracking systems can provide some information concerning the location of an item, many come up short when it comes to the actual condition of the asset.
By applying IoT tech to asset tracking, a business can get more information about the location and status of goods. They can even receive feedback about the condition of the item. If an asset is damaged in transit, for example, the business will know as soon as it occurs, allowing them to take the necessary next steps. Additionally, this gives vendors the opportunity to remove damaged items from the supply chain before they reach consumers.
New branding opportunities
One of the key benefits of IoT supply chain solutions is that they can improve supply chain transparency. With more transparency, a business can identify inefficiencies and find ways to improve certain processes. In addition to improving the supply chain itself, greater transparency also offers new branding opportunities that can help companies connect with more consumers.
Modern consumers are more interested in how products are sourced and produced. With the information available through IoT systems, businesses can make their supply chains more transparent to consumers. By demonstrating values like sustainability, a business can attract customers that are more socially aware and concerned with the actions that bring them the products they use.