Interview • 25.06.2010
Logistics Real Estate in Prime Locations is scarce
Interview with Umut Ertan, Managing Director for Realogis Holding and Realogis Investment, Munich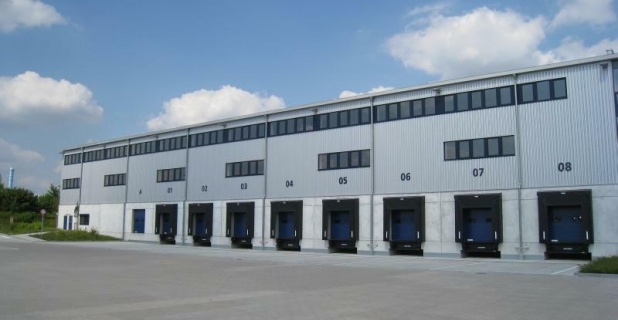 Retail is betting on central warehouses and rightly so, since this creates significant savings and synergies, especially when it comes to personnel expenses. However, more and more properties are being leased and not self-built anymore, Umut Ertan, Managing Director for Realogis points out in this interview. Since 2005 his group of companies consults businesses in their search for industrial – and logistics real estate, in fullfillment as well as in investments. According to him, many existing buildings desperately need to be modernized.

In your experience, where are the most unutilized savings potentials within the retail supply chain?
In our everyday business we see a lot of out-dated logistics real estate with insufficient delivery, warehouse ceilings which are too low and out-dated technology. Insulation is often insufficient and heating sources are no longer modern. This creates high operating expenses. At the same time, the opportunities for usage in the food industry, for example is very limited, which decreases the ability to be leased.

What can external consultants accomplish? How open is retail to know-how from outside?
Currently we were able to successfully and exclusively support a commercial enterprise during the leasing process of a 25,000 m² distribution warehouse in North Rhine-Westphalia. During a very tight time frame, all involved parties such as business development, project development, architects and planning authorities had to be accommodated. This is very time-consuming and there is much to be considered. External consultants and their know-how and contacts to the appropriate experts, offer an enormous time-and cost savings. In this particular project it was actually only possible to bring this tightly scheduled project to completion with a consultant. Retail is very open to using a qualified real estate consulting service, because the implementation of logistics real estate is not part of their core business.

Tulips from Kenya or textiles from Taiwan – turnover moves ever faster. How important is the warehouse in the chain of economic value added?
Initial situations are very different here. In some ways, inventory cost within the supply chain is not the essential factor compared to transportation costs for example. On the other hand, the right warehouse at the right location can save enormous amounts of money.

Retail strives toward increasingly larger central warehouses. From your point of view, is this a smart thing to do?
Yes, centralization of warehouse locations creates significant cost reductions and synergies, especially as far as personnel expenses are concerned.

Ownership, Leasing or rent – where does the trend go in warehousing? Do leasing contracts run shorter than ever?
The trend keeps moving toward a leasing solution, which also makes the most sense. If anything, the duration for new construction leases and first time use is longer, since no leasing period under ten years is possible at the moment due to the economic crisis. With inventory leases, periods of three to five years are the norm.

Are the developments in retail different from those in other business sectors? Are there differences compared to other countries?
The demand for logistics real estate in 2009 was dominated nationwide by commercial enterprises. Logistics service providers for example leased significantly less area by comparison. The proportions in 2010 have adjusted back to the long-term balanced ratio for these two key sectors.

Do you estimate there will be increasing demand for logistics real estate in the next few years?
Yes, due to the world wide boom, especially in China, demand for German export goods will significantly increase. Today in highly congested areas in desirable locations, we already see a shortage of modern logistics properties. This trend will continue to intensify. Lease numbers in the first six months of this year are already above those of previous years.

How do you search for the right logistical location for your own company?
Based on in-house location analysis, the customer is usually able to determine their ideal site. If this is not the case, a competent consulting firm is able to do it for them. It's more difficult to make a building a reality at the ideal location. You have to examine building legislation and the availability of properties. With some give-and-take on the part of the company, the site can also be realized on an existing property. It's important that the entire market is objectively prepared before it's time for decision making.

The Port of Hamburg and the Airport in Frankfurt are logistical hubs. Are there even any empty areas left?
In these locations, demand is strongest. And still there are realization possibilities, especially through revitalizing existing buildings and through demolition or expansion options. There certainly are more significant junction points, like the Port in Nuremberg for example, where in the short-to medium term a property shortage will prevail. Suitable existing properties are currently still available.

Warehouses are functional buildings. How strong is standardization?
Very strong. Worldwide globalization has defined some minimum standards, where today modern logistics real estate is quite similar to each other, regardless of whether they are located in Germany, Turkey or the USA. Here we also talk about redeployability, which investors in particular attach great importance to, because it guarantees sustained tenancy. In modern standardized logistics real estate nearly 90 percent of customer requests can be realized. The standard is therefore not far away from being optimal.

There are more and more traffic jams on freeways, towns impede City logistics with environmental zones and the state pockets the petroleum tax. How do logisticians respond to all this?
Of course they are not happy about it. The already quite intense competition between stakeholders has intensified. On the other hand, there has been a change in the perception of the logistics area, which is also beneficial for other users of logistics real estate. Politics, government agencies as well as the public today are not quite as critical toward logistics as they were ten years ago.

Does the railway have a future in Supply Chain Management?
Only in rare cases do we have a demand for a rail link. Only involving larger volumes and in industrial manufacturing processes do tracks play a major role. And yet, double modality logistics real estate properties mean a good quality location site and sustainability.

Interview by René Schellbach,
eurocis.com