Smart and flexible • 13.11.2017
The diversity of light
Options for retail lighting
Design element, sign, and promotional tool: retail store lighting is as versatile as never before; Thanks to LEDs! Smart controls and integration of other components make it easier than ever for retailers to use light flexibly and create accents.
Modern lighting solutions can help to create special effects for customers at different places in the store. New technologies assist by not only providing ways to control light color and intensity but also by enabling smart luminaires to adjust on their own.
Control is in your hands – Light color control with mobile devices
App-based control systems now make it possible to control light via touch by using a mobile device. The operation is easy and intuitive for retailers. LEDs facilitate continuous brightness control, setting of color temperature (ranging from warm white to cool white) and accent colors via RGB LEDs. A word of caution: just because you can create all kinds of different color spectrums, it doesn't mean that you should use all available light shades.
After all, when it comes to sales floors in the fashion and grocery realm, it is essential to choose a concept and determine its color spectrum. For example, depending on the light color setting, a white shirt can look entirely different, while meat can even look unappetizing if the color shade created by the light does not match the customer's idea of freshness.
Goodbye ladder – Choosing smart luminaires
Smart devices are not only able to control the color palette, they can also control the actual luminaires. Without the need to climb a ladder, even spotlights on the ceiling can be easily adjusted at ground level. This allows you to conveniently spotlight and accentuate products. The flexible and spontaneous remote-control setting option is especially useful for sales promotions, saves time and eliminates accident hazards at the store.
Light combined with smart surfaces
Your foot steps on a specific area on the floor and colorful circles scatter around the touchpoint: what a great effect! Light that is directed through surfaces is a true eye-catcher. The prospective application areas of light of smart materials are currently still being tested but could turn the previously mostly unutilized floor area around the POS into an eye-catcher for retailers in the future and thus direct customers and highlight certain areas.
More about lighting in retail
Lighting as a component of facility management solutions
In residential areas, the term "smart home" has been popular for a while. Aspects that are interesting for a person's home also make sense in retail. That means keeping track of controllable building components and connecting them. Modern facility management systems connect smart components such as lighting or heating units with each other. This integration displays and lets you monitor information like employee attendance, energy consumption, and maintenance requirements. A combination of motion sensors, daylight harvesting system and dimmer switches also facilitates control over light intensity and other facets via an app.
Dimmers help save energy because they can adjust the light output based on the respective situation. Motion detectors controlled by sensors can create need-based lighting. The lights turn on automatically as soon as a person approaches the light source and also automatically turn off again once the person has walked by. This saves energy and a lot of money.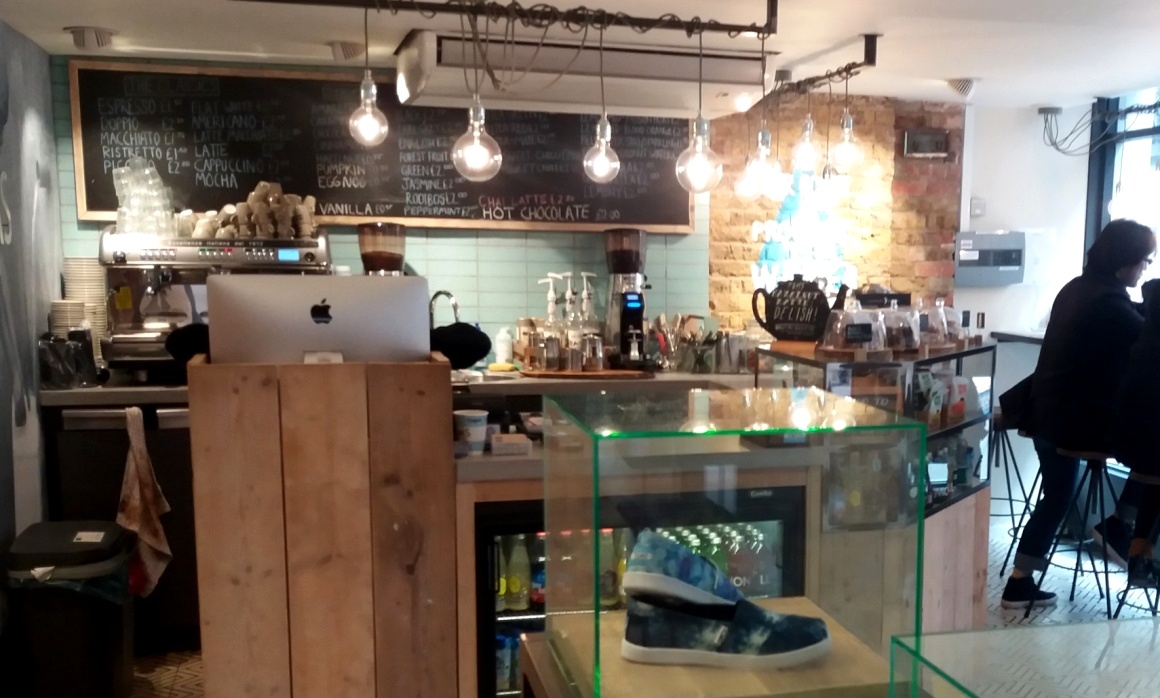 Source: iXtenso/Mörs
Turn up the spotlight – Creating accents with stylish luminaires
Right on trend: stores use decorative lighting as a stylistic element. They illuminate checkout areas, dressing rooms, and pop-up counters and thus stand out from their surroundings. Ideally, the look of the luminaires complements the store's history as it does with StorckWelt at the Centro shopping mall in Oberhausen for example. The copper lamps above the checkout mirror the material of the kettle, in which the popular caramels were made. The menswear label PME Legends accentuates certain elements with hangar lights, dark metal lamps that echo the brand's aviation backstory, which is recreated with real planes set up throughout the store. Many shops feature simple light bulbs hanging at different heights but in straight vertical lines over sales counters, as is the case at Toms in London for example.
Subtle and soft – Indirect lighting for ambiance
In contrast to or rather as a complement to a store's spotlights, indirect lighting can create a subtle ambiance. With this indirect way of illuminating, the light solely bounces off the walls and ceilings and is softly reflected into the room. This creates very even and nearly shadowless lighting without a disturbing glare. To achieve this, LED strip lights and tape can be discreetly placed in wall profiles or suspended ceilings. When it comes to light effects in the store, deliberate transitions between ambient, indirect and focused lighting create interest. Having said that, things should not get too bewildering.
Professional lighting design makes sense
The versatile options for lighting (the just mentioned elements are merely a small fraction of the abundance of currently available choices) forces retailers to make some major decisions. To identify the basic elements retailers need for their stores and what additional features they would like to use, it is expedient to incorporate lighting as a concept into the overall store planning process. Lighting design experts can give valuable suggestions. After all, once they have been successfully implemented, the current technologies can boost sales, save energy and working hours and thus considerably contribute to the economic success of a store.