Product • 18.06.2008
Robust highlights for illuminated advertising
Extension of LED portfolio: OSRAM BACKlight Protect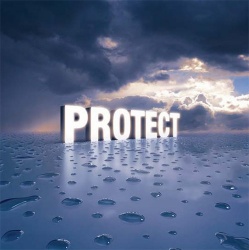 The LED module BACKlight Protect is the ideal solution for permanent and luminous lettering and light boxes in outdoor applications. The robust housing protects the modules from dust, moisture and condensation through dripping or splashing water according to ingress protection IP 66. The special encapsulation of the LED modules ensures maximum robustness during installation and operation. Further convincing features of the BACKlight Protect LED modules include flexibility, efficiency and a homogeneous illumination of advertising spaces with brilliant colors. Lasting up to five times longer than conventional fluorescent or neon tubes, these alternatives also drastically reduce the maintenance costs.

With the OPTOTRONIC OT 12 LE control gear, the BACKlight Protect module makes up a perfect system that shines exceptionally bright even in cold weather of minus 25° C. For a particularly brilliant white backlighting, the module is also available with FineWHITE W3F. Minimum color tolerances ensure a radiant and homogeneous white – for extremely bright letters with a high visibility factor.

Module variants for delicate details and areas
BACKlight Protect is available in two versions. The BL02 module comprises two flexible LED chains consisting of 60 individual boards each with two LED. Due to its extremely low profile and minimum width, the module allows lettering in virtually any shape. Even delicate letters, sharp angles or narrow bends can thus be uniformly illuminated. BACKlight Protect in BL04 version, on the other hand, is primarily suited for backlighting larger areas. It consists of 30 boards each with four LED. Flexible cables ensure that both versions can be installed quickly and easily.
Supplier

Marcel-Breuer-Str. 6
80807 München
Germany