Company News • 24.05.2012
Nualight announces $100m alliance with Hussmann Inc for North America
Nualight, a leading specialist in lighting for food retail, has announced a $100 million opportunity with Hussmann, a global manufacturer of refrigerated display merchandisers and refrigeration systems. The announcement was made today during the Taoiseach's St. Patrick's Day visit to Washington.
The deal represents a new co-development alliance between Nualight, an Enterprise Ireland supported company, and Hussmann to develop and provide visual merchandising solutions to food retailers. The collaboration will support Nualight's ongoing expansion plans and enhances the company's reach into North, Central and South America. The combined strength of these two market leaders enables Hussmann and Nualight to target the rapidly growing market for refrigerated merchandisers and LED lighting in North America.
The Taoiseach Enda Kenny welcomed Nualight's announcement with Hussmann, stating it showed the business expansion opportunities that existed in the United States for dynamic, ambitious Irish companies and the importance of the Ireland - US relationship.
Liam Kelly, CEO of Nualight, said the deal had huge potential for both firms and would allow them to combine sales and marketing resources to develop new business opportunities and reduce costs. "Nualight has become a global company with in excess of 200 employees in just five years. Digital lighting is not a commodity and its introduction into refrigerated display environments is not simply a matter of bulb replacement. Each display case presents a unique set of characteristics. The collaboration of our two companies and the convergence of case innovation with digital lighting are now setting the standard for food merchandising excellence."
"Our alliance with Nualight fits well, strategically, with our corporate mission to help food retailers sell more products to their customers," said Mike Higgins, Senior Vice President Marketing, Strategic Planning and Business Development. "This alliance brings together the innovation and technology development of two leaders who understand merchandising solutions for the food retail industry."
The newly expanded EcoShine II family, which was developed by Hussmannn and Nualight, offers versatility to deliver retailer specific lighting solutions. Flexibility within the product portfolio and platform provide lighting alternatives that enhance every retailer's food merchandising strategy. The bright, more vibrant and uniform lighting distribution provided by EcoShine II increases the visual appeal of food products. The full EcoShine II product line offers more flexibility, more configurability and unique merchandising technologies to attract, guide and influence a shopper's experience. In addition to the visual merchandising appeal of LED lights, there are substantial energy savings compared to fluorescent lighting energy costs. LED fixtures allow energy savings of more than 60 percent and reduce maintenance costs due to their longer life cycle.
Supplier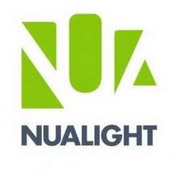 Model Farm Road, Business Park
Cork, Cork
Ireland