Company News • 31.07.2012
New Vivace solutions for stunning colour in serve-overs and closed multidecks
Nualight has launched two new Vivace lighting solutions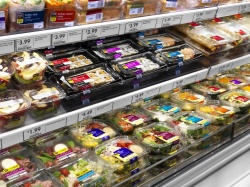 Nualight, the leading specialist in LED lighting for food retail, has launched two new Vivace lighting solutions to achieve perfect colour vibrancy in fresh food displays. Vivace is Nualight's premium LED lighting colour technology which brings out the richest natural colours in food.
The Alto 610 Vivace canopy light has been designed for serve-overs and open multidecks, and the Porto 610 Vivace door light has been designed for multidecks with glass doors.
Until now, true vibrancy in reds was difficult to achieve with LED. This was a particular challenge for meat, mixed seafood, cheeses and patisserie displays which contain rich reds.
The difficulty with good rendition of reds was due to a low R9 value in LED lighting solutions. R9 is the measure of how well a light source renders a deep saturated red colour. Standard refrigerated LED lighting solutions have a typical R9 value of around 20 but Nualight's latest Alto 610 Vivace and Porto 610 Vivace lighting solutions have an R9 greater than 90. Combine this with high CRI, and you will achieve stunning rendition of colour all the way across the spectrum with the richest and most vibrant reds.
Both products are available in two colour temperatures: 3000K (suitable for meats and charcuterie) and 4000K (suitable for fresh produce). They can be used in serve-overs, salad bars, open multidecks and closed multidecks and the Alto 610 Vivace also features patented adjustable brackets to achieve perfect light distribution across the entire display.
Supplier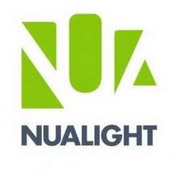 Model Farm Road, Business Park
Cork, Cork
Ireland