Product • 21.04.2008
New streetlighting family RFL500
Designed for the future – the "One LED Concept" OLC® by WE-EF celebrates its world premiere
The technical advances of the last several years mean that LEDs are increasingly becoming a serious contender for high intensity discharge lamps. However, many aspects must be carefully considered before a really suitable alternative can be offered. LEDs are sensitive electronic components. Any errors in the design and engineering of LED luminaires can have an even more detrimental influence on the life of LEDs and therefore the operation of the luminaires than with normal luminaires fitted with high intensity discharge lamps. One of the most important factors is heat management, as LEDs are very heat sensitive and can only work efficiently and sustainably within a particular temperature range.

OLC® technology optimises the efficiency balance
The efficiency of a lamp and/or luminaire is generally expressed in lumen/watts or as a light effectiveness level in % terms for a single light source. An approach which, when used for LEDs should be calculated on the entire lighting project. It could be that a single luminaire with a cluster of LEDs may draw more power than a typical single HID luminaire. However, due to significantly wider spacings amd less maintenance with the LED installtion, power consumption is reduced overall.
In this way the new OLC® technology looks to maximise spacings which has seen it increase by 25-50 % compared with today's standards – which means that the luminaires can be installed significantly further away from each other. The benefit lies in the consequent savings on luminaires, poles, energy, installation and maintenance costs.
 
Multiple-layer-technology guarantees uniformity
In contrast to the usual standard solutions, where the area to be illuminated is lit with individual LEDs with various beam angles and lenses, selectively orientated in a so called "multiple spot" technique, OLC® technology applies the "multiple layer" principle.
With this approach every single LED illuminates one single area equally with a specially developed lens from WE-EF. It is therefore basically possible to fit a luminaire with just one single LED in the future. The necessary average light level is achieved by the overlapping layers of the individual LEDs.
The advantage is obvious: the failure of individual LEDs leads to a corresponding cut back in the average light level, while the uniformity remains the same. This feature – namely that turning off individual LEDs only changes the average light level, but not the uniformity - can therefore be used to lower the light level, without harming the quality of the lighting. No expensive control or dimming technology is necessary. Simple turning on and off is sufficient.

Module technology guarantees sustainability
At WE-EF six LEDs and six lenses are combined to make a module and can be completely exchanged as a single block. The heat management system, i.e. direct heat dissipation by the correspondingly proportioned cooling fins, guarantees efficient and sustainable operation. The standardised modules can also be used for new modules with less LEDs as LED eficiency increases in the future. This equates to less power, but higher light ouput. The light properties remain unchanged.
With the OLC® technology and the specially constructed lenses the light is directly targeted - without interreflection- to the illuminated surfaces in a controlled way. Unnecessary light emissions are reduced to an absolute minimum, and excellent glare limitation is guaranteed as is the adherence to 'Dark Sky' requirements.

WE-EF RFL500 – the new streetlighting family for high intensity discharge lamps and LEDs from one casting
The luminaire family RFL500 is consistently constructed for an effective, energy saving illumination. They are of a round design made from an aluminium cast and are available in two sizes: the small version (RFL530) with a diameter of 420 mm for 35 watt and 70 watt metal halide lamps,
70 watt high pressure sodium lamps and 45 watt or 60 watt Cosmopolis.
The large version (RFL540) has a diameter of 550 mm and is fitted with 150 - 250 watt metal halide and high pressure sodium lamps and 90 watt or 140 watt Cosmopolis. Both versions are made with the new OLC® technology – and fitted with up to a 59 watt LED or a maximum 103 watt LED. Optically only distinguishable from the outside by the flat design, the interior of the LED version is of course constructed using the modular LED technology, so that the life span of up to 40-50,000 hours can be achieved for the LEDs.
With the new RFL500 pole luminaires a product family is available which is characterised by its homogenous design, but which opens up a multitude of lighting options in streetlighting due to the possibility of using different light sources. As LED streetlighting luminaires are used consistently in a single project, significant savings in material and energy can be achieved due to the wider spacing intervals: a sustainable combination of active environmental protection and a decrease in the operational and maintenance costs.
Supplier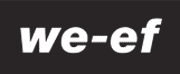 Toepinger Straße 19
29646 Bispingen
Germany