Product • 11.03.2016
Navo Spotlights
Appealing and economical aisle area lighting
Our further development of Navo is now even more efficient and hence sets new standards for appealing and economical aisle area lighting
Equally suited to Food & Non-food. Larger sections of shelves can also be efficiently and economically illuminated.
Supplier

Pilgerstrasse 11
45473 Mülheim an der Ruhr
Germany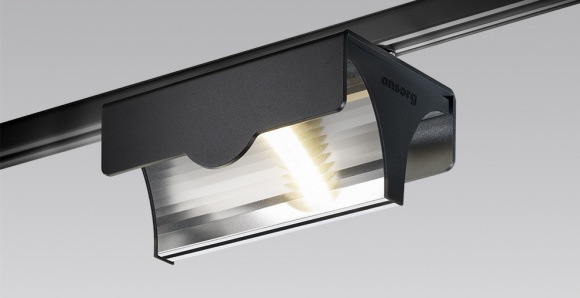 Source: Ansorg GmbH
Navo is available as spotlight and recessed spotlight each with directional or double-directional washer.
The German Design Council awarded Navo with the German Design Award 2016 Special Mention in the category of Lighting.