Guest contribution • 31.01.2022
How lighting can be used profitably in the retail industry
From discount stores to brand outlets: Intelligent lighting concepts are profitable
Light has an enormous influence on people – on their health, performance and well-being. For retailers, light as a topic has so far often been more of a necessity which is viewed from a cost perspective rather than as a unique opportunity for the presentation of the store.
However, the potential for using light as a sales tool has increased significantly in recent years. The driving force behind this are technical advances which NICHIA as a manufacturer has brought to market readiness.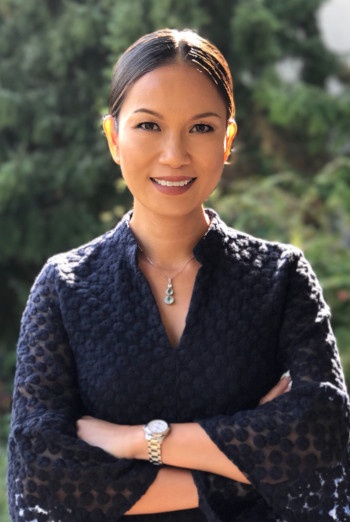 Source: Nichia Europe
Human Centric Lighting
For some years now, science has been working intensively on the subject of light and the effects of light on the human organism. Just over ten years ago, for example, researchers discovered previously unknown receptors in the human eye and came to the conclusion that the blue component in light has a stimulating effect in humans and suppresses the production of melatonin, the hormone that promotes tiredness and sleep. This means that a lack of blue in the artificial light makes people tired – a critical point for every retailer looking to optimise and extend the length of time that customers stay in their store each visit. In this connection, dynamic lighting, which takes people's circadian rhythm into account over the course of the day, also plays a key role and is now starting to be used to successful effect by some retailers for the first time.
Kodi discount store implements intelligent lighting concept
This is why more and more retailers are looking to make profitable use of the knowledge about the influence of light on people. Quality brands and supermarkets in particular have already implemented successful projects in some of their branches. But it also pays off for discount stores to invest in intelligent lighting too. This is illustrated by the example of Kodi Diskontläden GmbH in Oberhausen.
As a medium-sized family business with around 2,300 employees, Kodi has about 250 branches in Germany – mainly in North Rhine-Westphalia – and an online shop with deliveries throughout Germany. The product range covers everything for the household to do with living, cooking, sleeping, cleaning, gifts and multimedia.
Within the framework of opening of a new branch in Frankfurt/Main, Kodi set itself the objective of creating lighting of such high quality that it would be pleasing to the eye, enhance the shopping experience of customers and, most notably, improve the work environment for staff. At the same time, the solution was to be durable and require minimum maintenance, with a view to achieving an optimum long-term investment.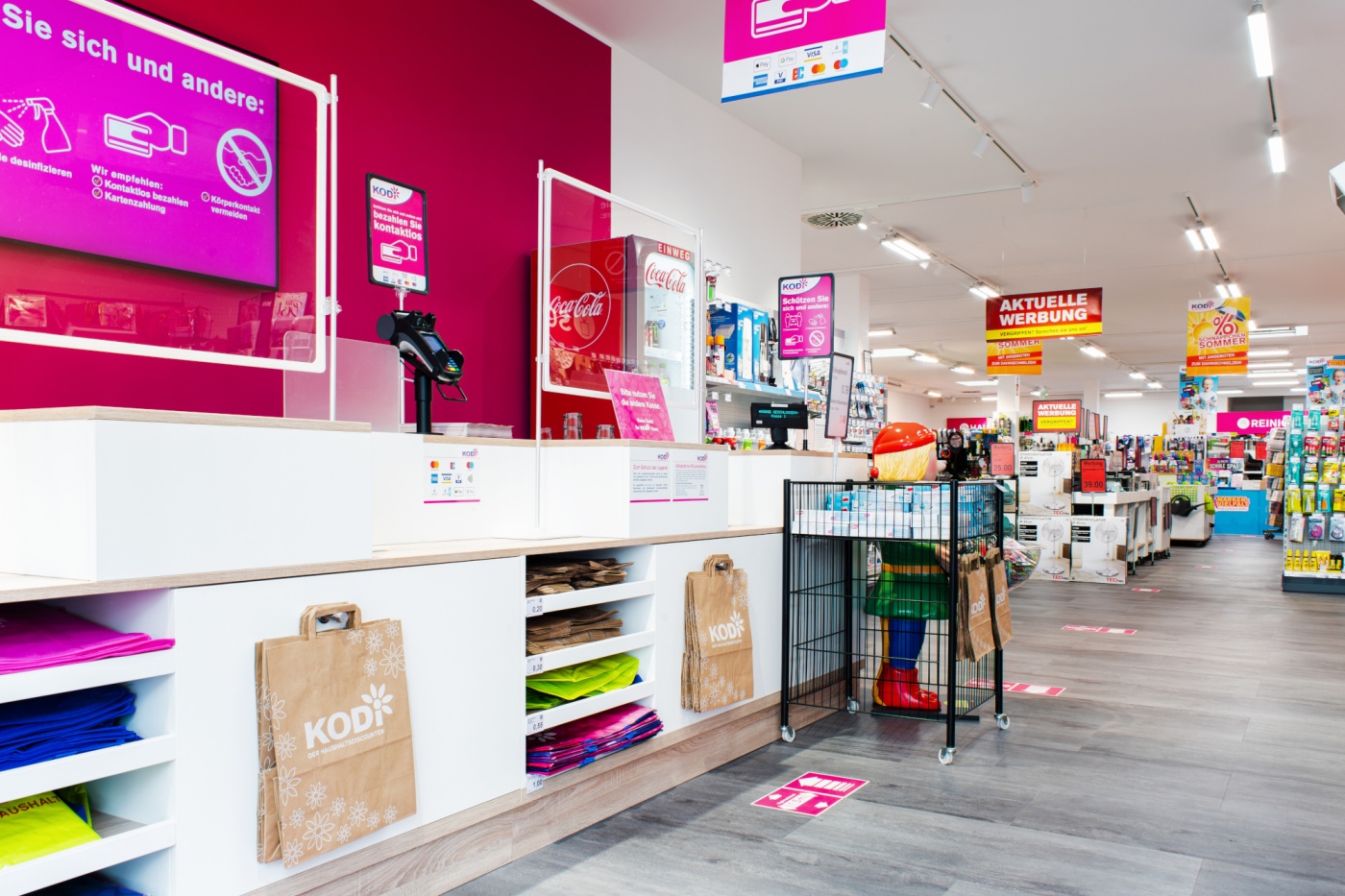 Source: Frederic Kreutzer/NICHIA
LED technologies for retailers
To meet these requirements, the Kodi lighting concept uses the innovative technologies of LED manufacturer NICHIA, which specialises in high-efficiency lighting, Human Centric Lighting (HCL) and the imitation of natural light. Here, Kodi makes use of all three technologies from NICHIA's 'Light so Good' range: Optisolis, Vitasolis and 2-in-1 tunable LED technology.
Optisolis provides a light spectrum which achieves the closest match to that of the sun, while only containing a low UV element. This makes it ideal for the illumination of all types of merchandise, which are presented in a lively and striking form thanks to the high level of colour reproduction. Kodi has made the most of this advantage. At the same time, the product gives retailers the opportunity to reach their customers emotionally by recreating the pleasurable feeling of the warm light of the evening sun.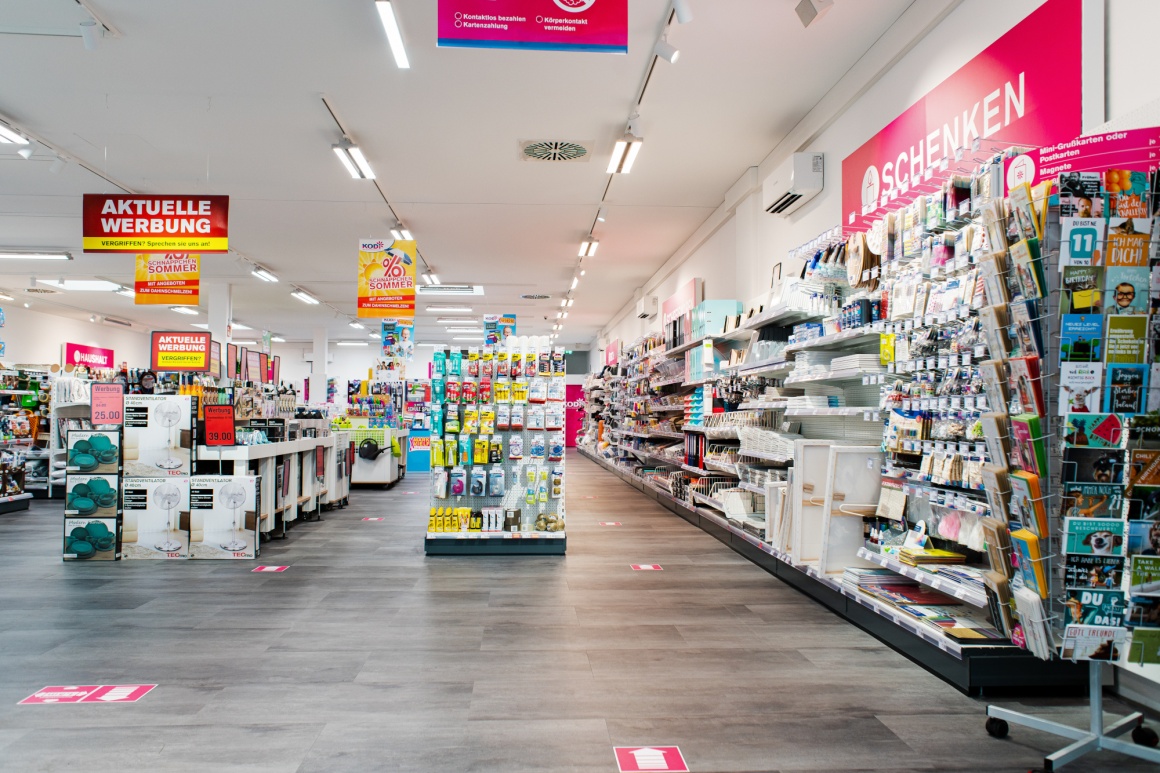 Source: Frederic Kreutzer/NICHIA
A high cyan element has a stimulating effect
Lighting which is based on Vitasolis technology has a stimulating effect and is felt to be pleasant, because it creates contrasts in a form which is easy on the eye. This is due to the fact that the innovative Vitasolis LEDs have a higher cyan element than conventional LEDs. This blue element has a positive effect on the human biological rhythm. NICHIA has managed to do this by using a special combination of phosphors which enable a brilliant white light to be achieved with a wide wavelength spectrum without any sacrifices in terms of efficiency. In comparison, standard LEDs have a very low cyan element to achieve a high level of luminous efficacy.
For retailers, Vitasolis is ideal for the illumination of aisles to create a good contrast between the space and the merchandise and to compensate for the insufficient blue element of the artificial light (compared to daylight).
At Kodi, Vitasolis lighting is used throughout the individual aisles and at the back of the store, where it facilitates orientation and guides customers to areas which are not as visible from a distance and are therefore less frequented. Aisles illuminated with Vitasolis also enable customers to read product descriptions easily.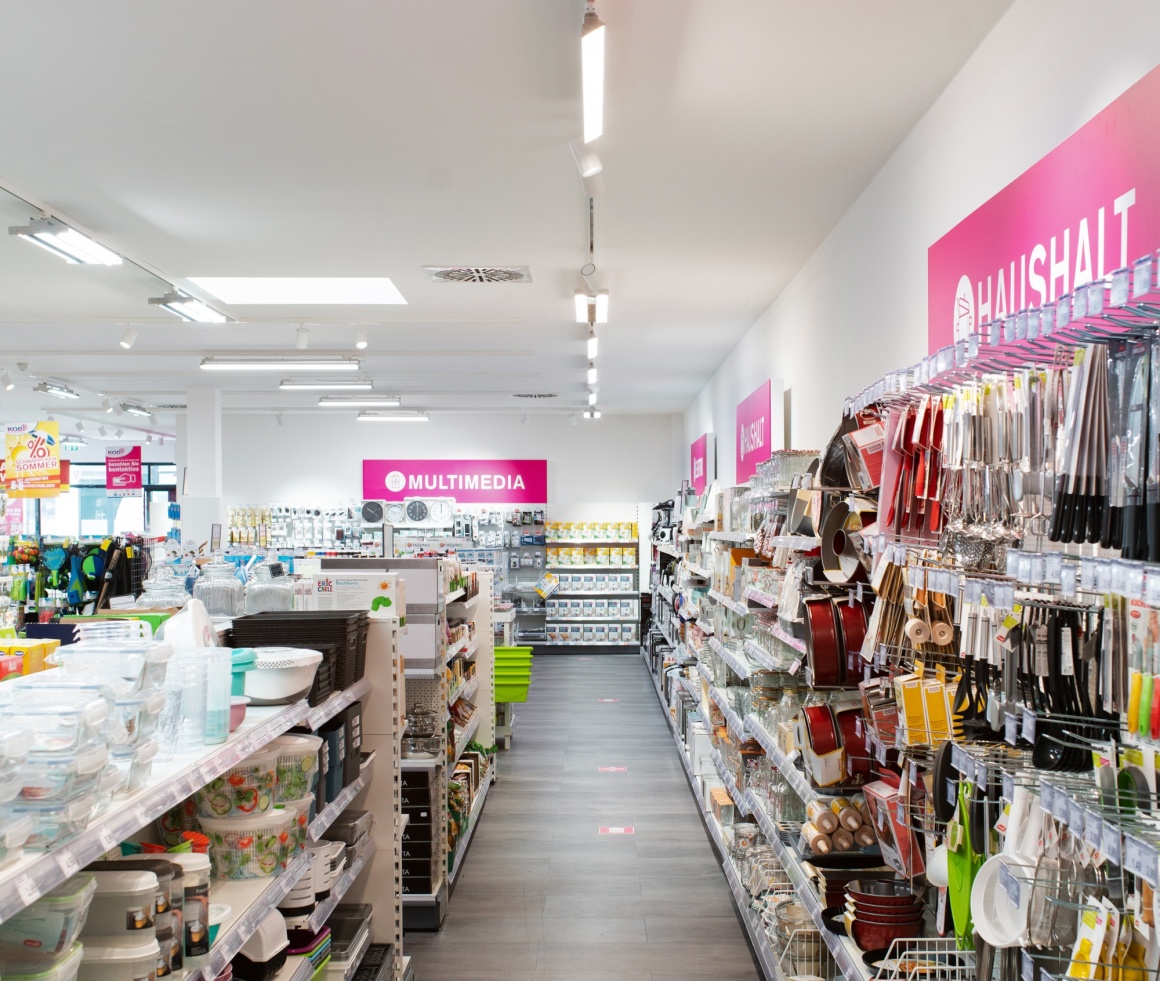 Source: Frederic Kreutzer/NICHIA
On the effect of lighting:
New approaches to dynamic lighting
The 2-in-1 technology makes it possible for retailers to create a good contrast between the merchandise on display and the walkways and at the same time to install dynamic lighting which changes colour temperature throughout the day. Up to now it has been common to use separate light sources of different colour temperatures for variable colour temperature control. However, the innovative 2-in-1 technology makes it possible to implement colour temperature control on the basis of a single light emitting surface (LES) with two separately controllable channels. This cuts out the need for additional lenses or diffusers as previously required, with no loss of good (colour) homogeneity. As a result, the 2-in-1 technology can be used to achieve entirely new dynamic lighting concepts which were previously difficult or even impossible to achieve.
Kodi has chosen this innovative lighting for its household merchandise to create a warmer and cosier atmosphere with the help of colour temperatures. And this discount store also uses the 2-in-1 technology for the lighting of its checkout areas.
As a general principle, a good lighting concept takes account of the amount of light, the contrast range and quality and is individually tailored to the different product categories. Experience shows that the investment in planning, implementation and appropriate technologies is worthwhile – for discount stores too. Kodi, for example, will soon be fitting out two further stores in the same way.
Lighting design and luminaire realisation within the scope of this project were the responsibility of iO Interdisziplinäre Objekte from Frankfurt. Prof. Dipl. Phys. Werner Lorke and his team paid particular attention to the spatial distribution of the amount of light, the contrast range effective in the area and the high perceptual quality of the different product categories.