Company News • 13.12.2017
Freshly baked light
Ledxon upgraded lighting in the branch of the private bakery Wimmer in Emmering, Germany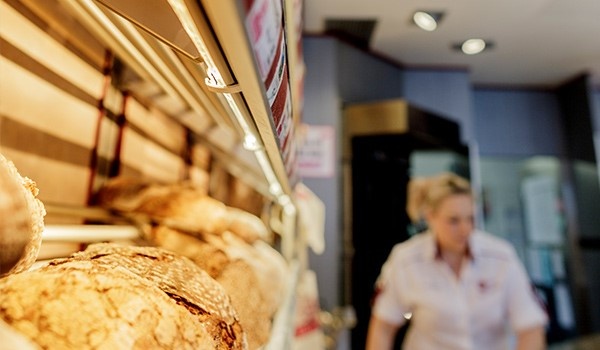 Source: Ledxon
In order to better showcase the goods and attract even more potential buyers to the store, the branch in Emmering should get a new lighting. Bakery owner Max Wimmer was particularly interested in a harmonious overall concept.
First, he wanted a special light colour, so that the bakery goods come into their own. "It just looks a lot more appetizing when the light is right and if the colours match," he explains. In addition, it should bebright in the bakery, without acting uncomfortable.
Ledxon has therefore renewed the complete lighting for the counter, shelf and ceiling. There were used DLB lighting strips with special lens technology in the counter and the shelves as well as the new downlights in the ceiling. In addition to the associated energy savings, the main thing was to adapt the lighting to the conditions of the room and to create a modern feel-good atmosphere. Wimmer is completely satisfied with the implementation: "The light is wonderful. It is noticeably brighter in the store than be fore. And we already hear from customersthat they like it a lot."
Privatbäckerei Wimmer has 50 branches in and around Munich. The family business already operates its craft in the third generation.