Report • 02.04.2020
Custom and smart retail lighting solutions enhance your customer's experience
Three top trends for 2020
Not so long ago, the primary purpose of light was to provide lighting and illumination. These days you might say that light has become an intelligent language that not only produces an instant ambiance and affects our health and well-being, but also creates unique experiences. What are some ways lighting is able to do this? We asked three industry experts to shed some light on this.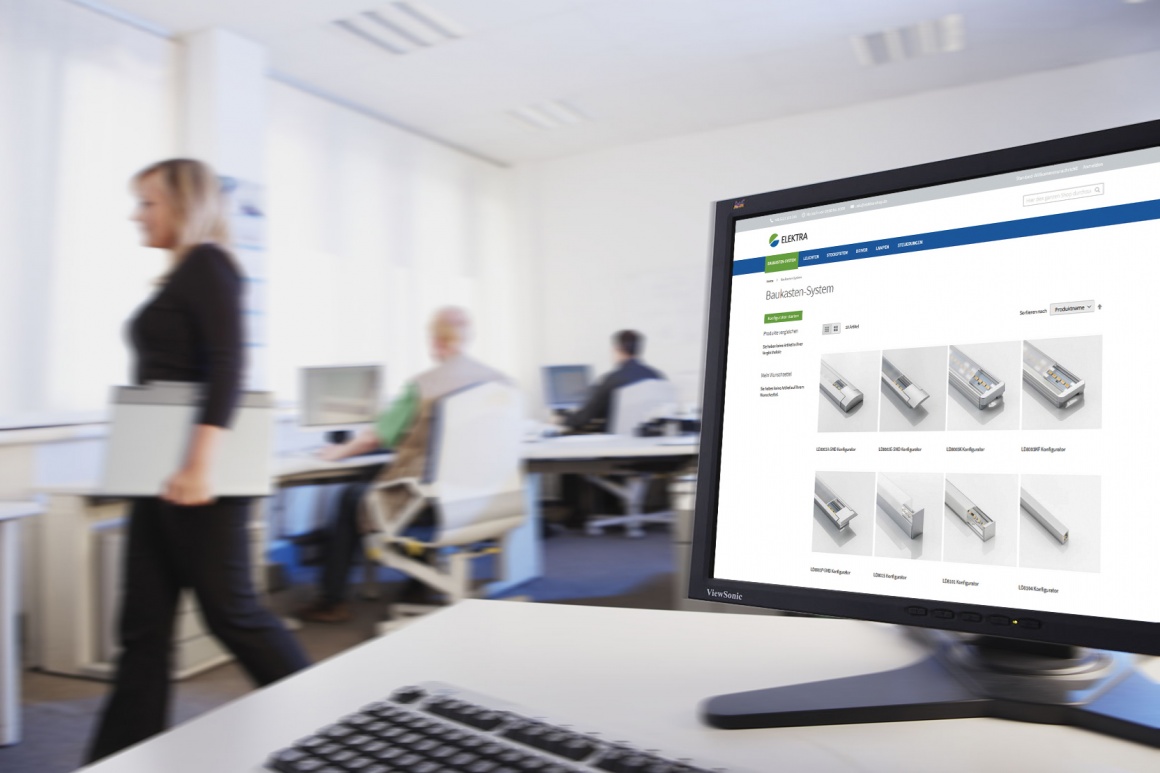 Source: ELEKTRA
Custom lighting solution thanks to an online configurator
Personalization is a megatrend in retail lighting. Custom lighting solutions can create a customer-centric store design and a unique customer experience. Steffen Burckhardt, responsible for shop fitting and interior design at ELEKTRA, explains the importance of a custom lighting concept: "As an active design element, a light source can drastically shape external perception, yet it should still stay in the background to allow optimized product lighting to draw the customer instantly to a particular product."
ELEKTRA has designed an Online Configurator that helps commercial enterprises or retailers create custom lighting solutions based on a modular system. The configuration is customer-centered and features a simple and intuitive design: thanks to a sophisticated control mechanism in the background, the configurator only shows customers compatible components. After the lighting setup has been created, the system only suggests units with enough power to facilitate the final selection pertaining to covers, cables and drivers.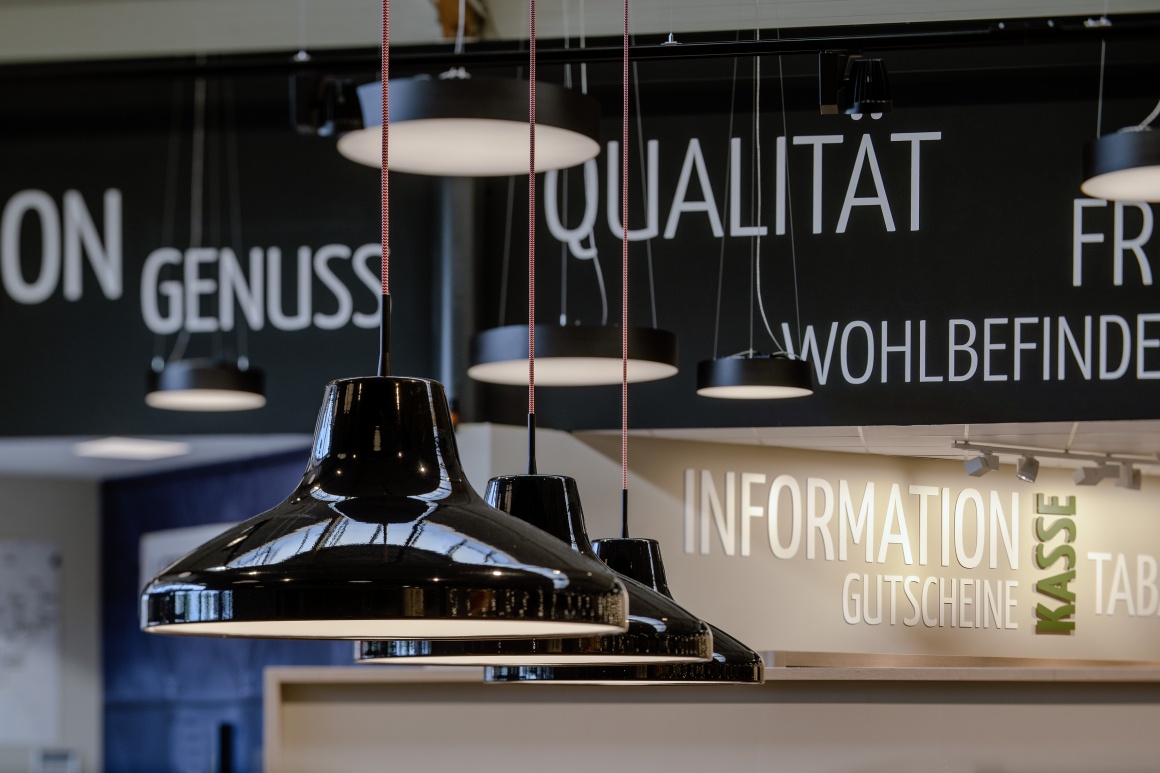 Source: Oktalite
Smart lighting control systems at the POS
Digital services have made their way into the retail and lighting segments. This includes services such as predictive maintenance and the measurement of foot traffic and customer flow via heat maps, as well as interaction with customers leveraging smartphones – all thanks to lighting control via Bluetooth technology. All solutions are an important component of the overall sales strategy.
Stephan Renkes, Oktalite Lichttechnik GmbH Management, describes the requirements digital lighting control systems have to meet: "The market is accelerating, e-commerce is growing exponentially, and the Internet of Things (IoT) is in full swing. In this intense competitive environment, digital lighting control systems provide new opportunities for traditional retailers as customers more than ever are looking for an experience, reality escape and emotional connection in the real shopping landscape."
These factors need to be strengthened sustainably with quality lighting and digital control systems. The corresponding solutions conveniently operate via touchscreen or smartphone use. "The point is that retailers should be able to easily control lighting in every area at the POS at the push of a button," Renkes emphasizes.
3D printing for light sources and lighting designs
Custom solutions are not just in high demand for lighting concepts. They are also popular when it comes to the actual lighting design (lampshade and light fixture). This is driven by the time it takes between the creation of a new design or a custom solution to the actual product launch. That's why our next trend in the lighting industry highlights 3D printing, which is utilized in prototyping.
The implementation requires a CAD model (computer-aided design) created with specialized software. 3D modeling creates and saves geometric objects in a three-dimensional shape. This facilitates a realistic representation and a better spatial visualization of the body. Peter Poppen, CEO of RD Leuchten AG, explains: "It takes some time for processing before this file is ready to be uploaded to 3D printing, which is then compensated by the actual 3D printing process. You need a high-end printer for this."
According to Poppen, there are limitations to this application. For example, you can't print reflectors due to the complex mirroring technology. "Hot parts like those in LEDs require a special sintering * printer. This is an excellent method even though it is an expensive and time-consuming process as printing takes a long time. However, it allows you to create a quick prototype or sample you can show your customer," says Poppen.
* "Sintering" refers to a rapid prototyping process that produces 3D models by using a laser beam.