Company News • 17.06.2014
Celebrating the 250th SPAR store upgraded with blaze lighting
First major LED retrofit in the convenience sector in Europe
Great SPAR stores create great customer experiences and that is why the Blaze LED upgrade programme delivered by Cross Group using innovative technology by retail lighting specialists Nualight has been so successful.
Cross Group is Nualight's partner for convenience retail and is working with Spar stores across the UK to upgrade them to Blaze LED. Four Spar Regional Distribution Centres - Henderson Group, CJ Lang & Son Ltd, Appleby Westward Group & Blakemore Design & Shopfitting - are all participating with 250 stores completed to date.
After replacing fluorescent with Blaze, stores are visibly enhanced with brighter, fresher and more natural lighting. This highly efficient product has a distinctive design aesthetic and a unique optical design for very low glare and exceptionally uniform lighting. Moving from fluorescent to Blaze also dramatically reduces lighting lifetime costs.
View the full case study about the LED Troffer Retrofit Solution for SPAR Northern Ireland and Scotland here.
Supplier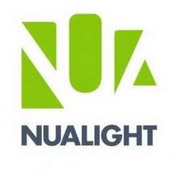 Model Farm Road, Business Park
Cork, Cork
Ireland