retail salsa – Spice up your community • 20.08.2021
Your perfectly seasoned energy saving plan
How you save resources with Smart Energy Management
Natural resources are a scarce commodity. Environmental awareness and sustainability are fundamental requirements for business success. Monitoring energy consumption in stores and automated control of energy-intensive applications are therefore becoming increasingly important.

After all, for retailers – especially those with many stores – the smart and mindful use of energy is not only a decisive factor for customer acceptance, but also a significant cost factor.
Are you still missing some salt or pepper or do you need the basic recipe first? On 27. 2021 at 4 p.m. (CET) we will create with you the perfectly seasoned energy saving plan for your Smart Energy Management. Together with experts, we will talk about how you can optimize your consumption measurements and thus also your device and building monitoring. Become efficient!
Participation is free of charge!
Register now at www.retail-salsa.com.
Supplier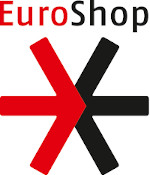 Stockumer Kirchstraße 61
40474 Düsseldorf
Germany
Celsiusstraße 43
53125 Bonn
Germany
Spicy questions for flavorful answers:
In which retail sectors is energy monitoring particularly important?
In which areas of a store can energy be saved at all?
How do I find out whether there is energy-saving potential in my store?
How much energy and how many costs can be saved?
How exactly can I read and control energy consumption in a store or an entire store network?
Which means and technologies can be used for this?
What does intelligent building control look like? What role do AI and IoT play here?
Can't be there live on 10/27/2021?
Register anyway and get your personal access to the on-demand video after the talk.
Be there and join our discussion!
Register now at www.retail-salsa.com.
Do you have specific questions on Smart Energy Management? Feel free to send them in advance to service@retail-salsa.de. We will find answers in a talk with our experts.
Your hosts
"retail salsa - Spice up your Community" is the virtual webtalk that brings retailers, suppliers and independent experts together to talk about components of a successful customer journey. We don't make a secret of the ideal mix, but share insights and experiences. retail salsa is hosted by iXtenso - Magazine for Retailers and EuroShop - The world's no.1 retail trade fair.
Wanna be part of retail salsa, too? Then take a look here: