Company News • 07.05.2018
GLM-Ievo 40: The New Heavy-Duty Labeler from Bizerba
Automatic labelling for large-volume products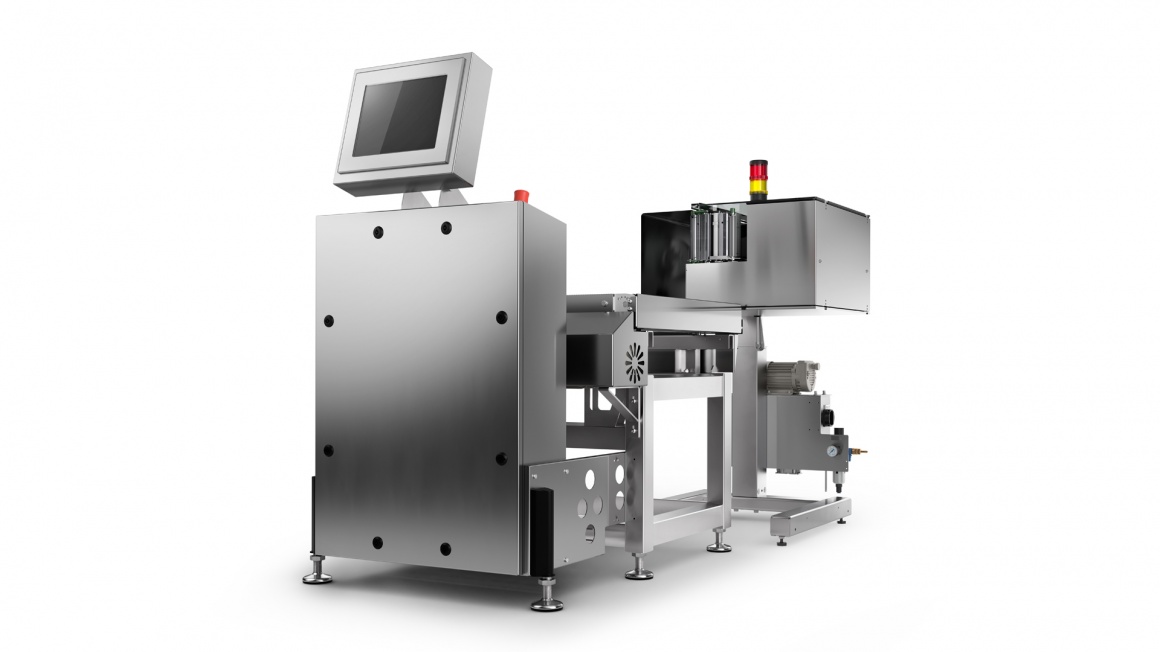 Source: Bizerba
Bizerba introduces the new GLM-Ievo 40 as the ideal weigh price labeling solution for heavy-duty applications.
Providing high flexibility, the latest member of the GLM-levo family automatically labels large and heavy products. The network-enabled device readily adapts to the size of the products to be labeled and individually responds to the size, position and format of the labels. Its rugged, durable stainless-steel design ensures excellent results even under the most severe operating conditions.
Specifically designed for boxes, cartons and bulk packs, the intelligent, fully automatic weigh price labeler is the optimum solution for the efficient labeling of products or packages with large weight and volume. Operating at a throughput of up to 55 packages per minute, the GLM-Ievo 40 can process label sizes between 30mm x 30mm and 150mm x 210mm as well as label rolls with a maximum diameter of up to 300mm.
Flexible and Straightforward
Thanks to its modular construction, the system can be configured according to customer specifications. Therefore, the weigh price labeler and the control cabinet can be placed at different locations depending on individual conditions and requirements. In addition, the labeling unit can be oriented vertically or horizontally and can be equipped with thermal direct or thermal transfer technology. Labels can be applied the side, the front or the top.
Supplier

Wilhelm-Kraut-Straße 65
72336 Balingen
Germany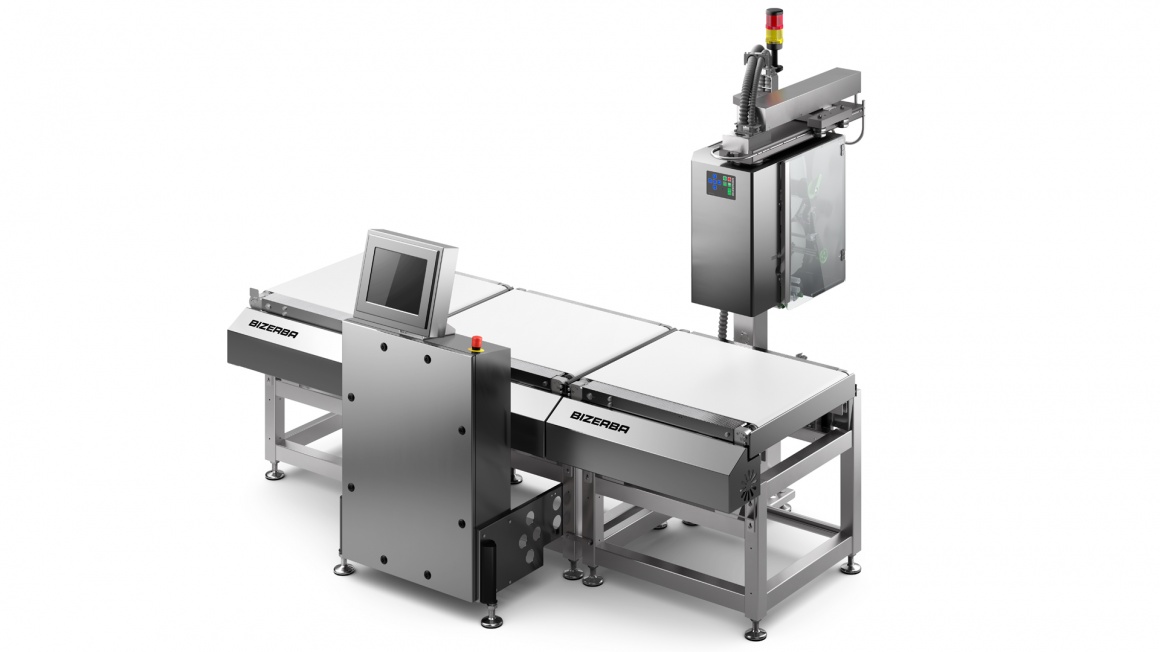 Source: Bizerba
Furthermore, the GLM-Ievo 40 can be equipped with air-jet, stamp or rotational applicators. Easy handling is a distinct feature of the device. For instance, multiple GLM-Ievo 40 devices can be operated from a central touch display. The user interface can be designed according to customer specifications, and label rolls can be changed quickly and easily. No tools are required for printer maintenance. Easy system integration of the GLM-Ievo 40 is ensured by its networking capability and its open system architecture.
Suitable for Any Application
The fully automatic weigh price labeler is available in different versions to suit individual customer requirements. For instance, the single-band version labels products on the scale in the start-stop mode, while the four-band version with separate labeling bands provides continuous operation.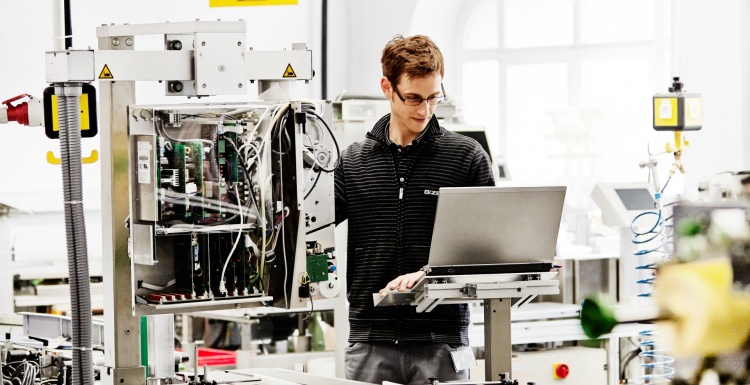 Company News
Renewed sales increase in Europe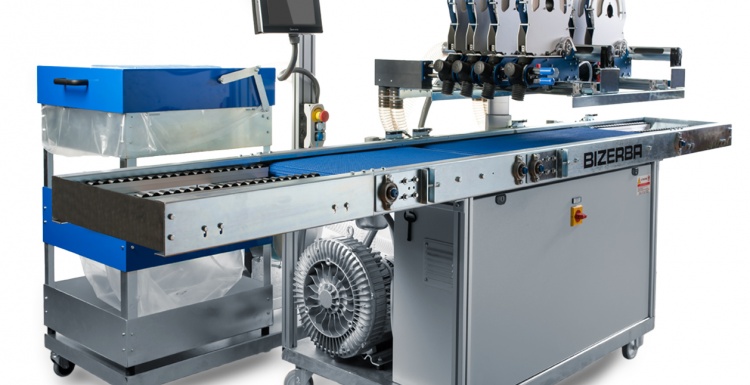 Company News
Bizerba's LDI 20 applies labels to fruit

Company News
Brand new HP Digital Press printing machine Indigo 8000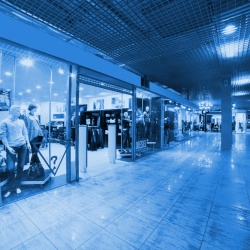 Report • 23.04.2018
A comment on the development of shopping malls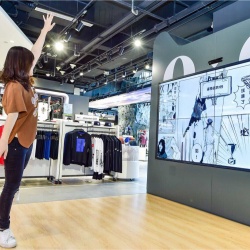 News • 29.05.2018
An array of Tmall's new retail technologies implemented under one roof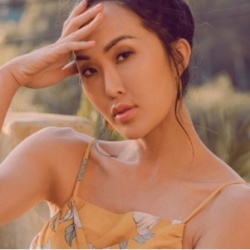 News • 15.03.2018
The approximately 36,000-square-foot store is scheduled to open in spring 2019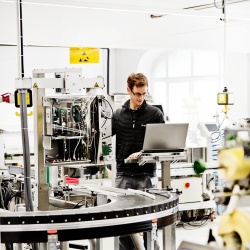 Company News • 14.05.2018
Renewed sales increase in Europe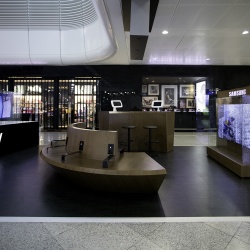 News • 30.04.2018
Travellers' paradise at the Athens International Airport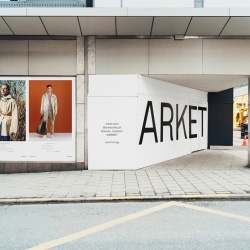 News • 20.03.2018
ARKET will open its first store in Sweden in early summer 2018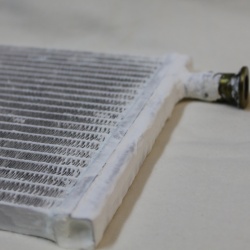 News • 28.05.2018
Environmentally friendly alternatives are systems which use water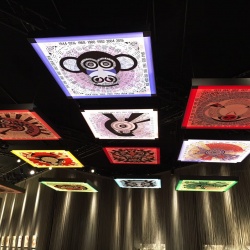 Furniture, shops and trade fair construction • 22.05.2018
Pictures from Fuorisalone 2018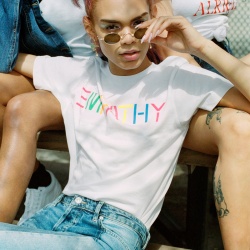 New store • 14.05.2018
The flagship will open in historic ladies' mile early June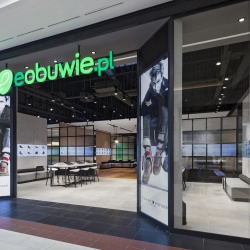 News • 22.05.2018
"Blending the convenience of online shopping with the fast fulfilment of brick-and-mortar retail"
Supplier

Bizerba SE & Co. KG
Wilhelm-Kraut-Straße 65
72336 Balingen