Westiform GmbH & Co. KG
Kinzigtalstrasse 2
77799 Ortenberg
Deutschland

Phone: +49 (0) 781 / 489 0
Fax: +49 (0) 781 / 489 99
E-Mail: info@westiform.de
Internet: www.westiform.de
Founding Year: 1917
Number of Employees: 201-500


Westiform has been making brands shine for over 100 years - for both interior and exterior environments. From classic illuminated signs, directional signs, point-of-sale advertisements and shop fitting, through to innovative digital signage solutions, Westiform is able to provide the entire universe of retail signage from a single source.
With our own production facilities in Germany, Switzerland, Czech Republic, and China, as well as a centre of excellence for digital signage applications, Westiform ensures maximum flexibility and performance in all of our products. Whether your needs are local, regional, or global, Westiform is a reliable and experienced partner for all of your retail branding projects.
Today, digitalisation of visual communications at the point of sale is growing in importance. Digital signage solutions are increasingly being used to present traditional branding areas such as brand presence, product presentation, as well as consulting processes more effectively and efficiently. Westiform signage solutions enable a blending of analogue and digital communication as well as a combination of personal consulting and digital services. Learn more about the individual possibilities for your business by simply visiting our website.
News by Westiform GmbH & Co. KG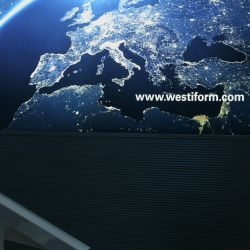 Video • 20.03.2017
Westiform presents the latest innovations in the fields of Illuminated Signage, Digital Signage and Signage Services ...